Toponetech's 32 inch projected capacitive (PCAP) touchscreens through various touch panel structures including anti sacratched glass layers.
Due to its highly durable and smooth surface,projected capacitive touch screen is suitable for industrial touchscreen display applications,Gaming,
Transprotation,and so on.the waterproof technology of Projected capacitive touchscreen, which can be operated with Works with water,dust,oil,
moisten and provides a high quality touch experience under harsh condition. (up to 10 touch points). Toponetech offers both standard and custom
industrial display sizes, Toponetech's 32 inch projected capacitive touch screens are form, fit or function replacements for 3M™ and Elo™ touch
sensors.
Customizable:Top One Tech® offers a wide range of customization options to meet your requirements including screen dimensions, cover glass thickness, bonding and surface treatments such as anti-glare.
Specifications:
Part Number(s)

PCAP (Worldwide) -TOT320UCA111

Technology

PCAP (TopOneTech® Projected Capacitive)

Number of Touches

Multi Touch (10)

Input Methods

Finger

Gloved hand

Passive stylus

Dimensions

sizes from 7" to 55"

Active Area (mm)

27.51" × 15.48"/ 698.7mm × 393.3mm

Touch Panel Dimensions

29.71" × 17.69" ×0.17" /754.7mm × 449.3mm × 4.3mm

Light Transmittance

≥ 90%

Haze

< 1%

Overall Thickness

4.3mm

Cover Glass Thickness

3.0mm

Surface Treatment

Anti-glare (optional)

Anti-fingerprint (optional)

Anti-smudge (optional)

Durability

Over 50 million touches in one location

Positional Accuracy

± 1.5mm

Interface

USB (Standard), I2C (Optional)

Report Rate

≥ 100Hz

Operating System

Windows XP

Windows 7

Windows 8

Windows 1

0

Linux

Android

Utilities

Multiple monitor

Touch zones

Various touch modes

Operating Temperature

-20° to 70°C (Non Condensing)

Humidity

RH <90% (Non-Condensing)

Safety Approvals

CE,FCC,ERP

Warranty

1-year limited warranty

Note

Actual technical specifications are dependent on multiple design variables including touch IC and screen size. Values above are for reference only.
Mechanical Dimensions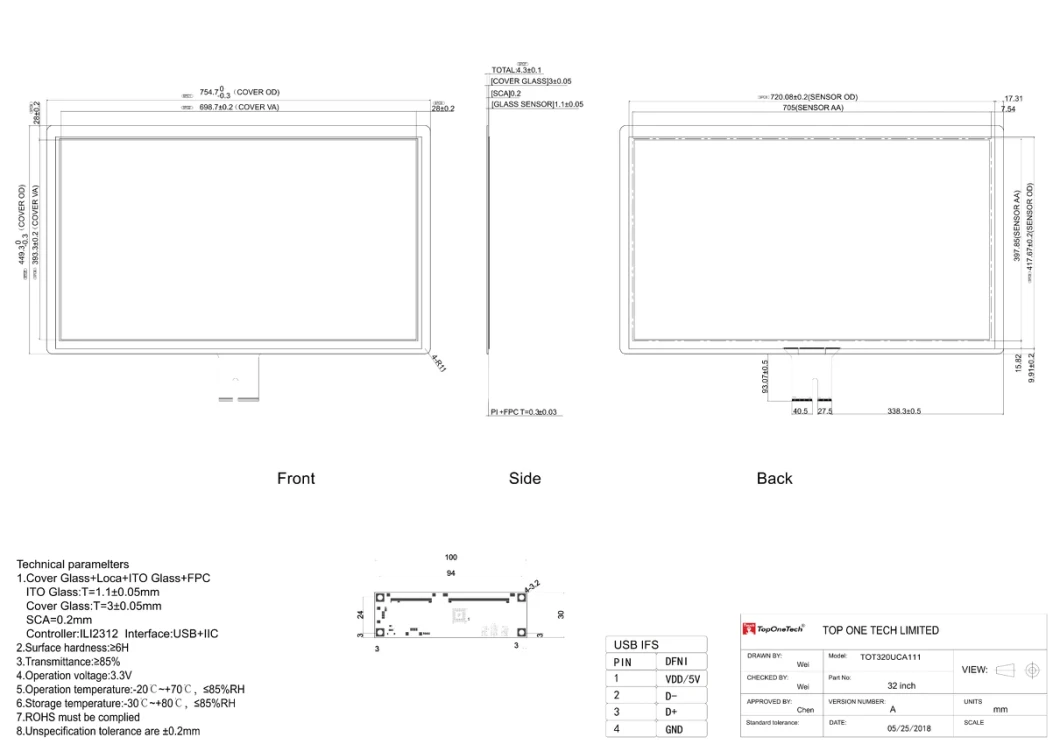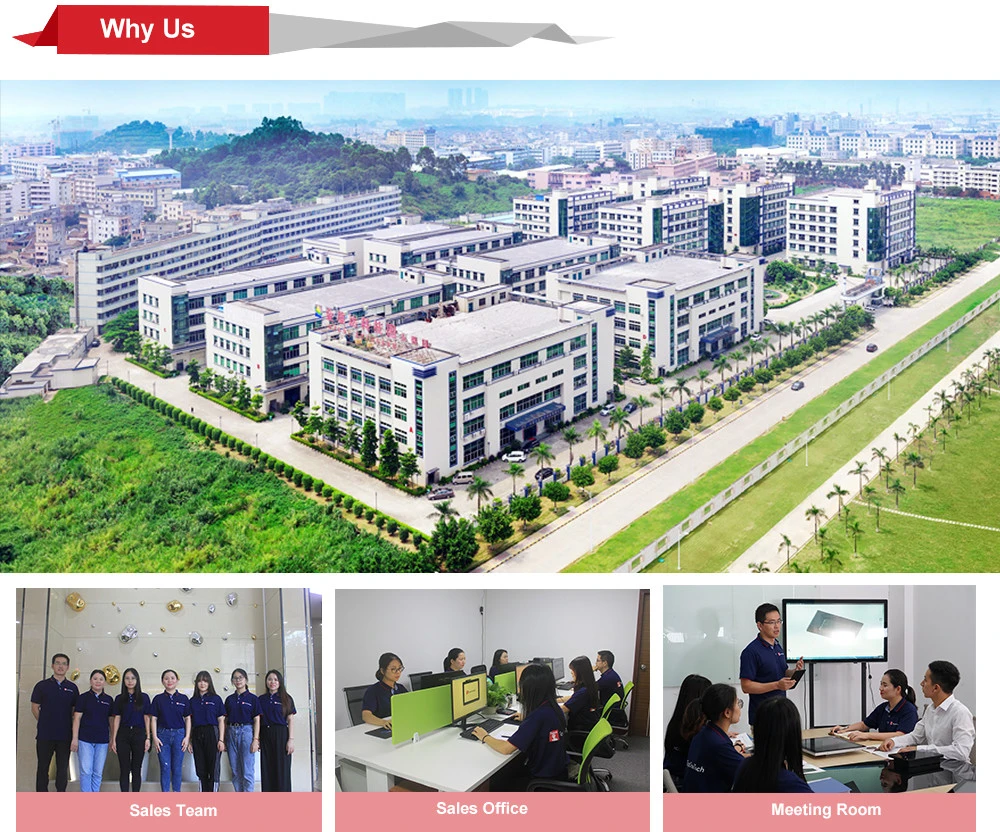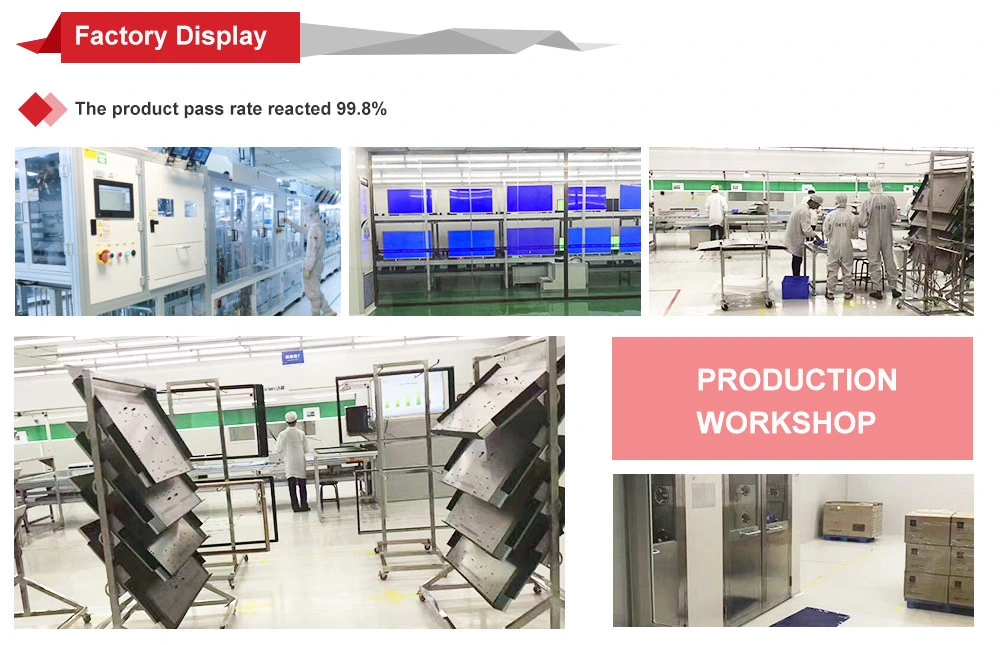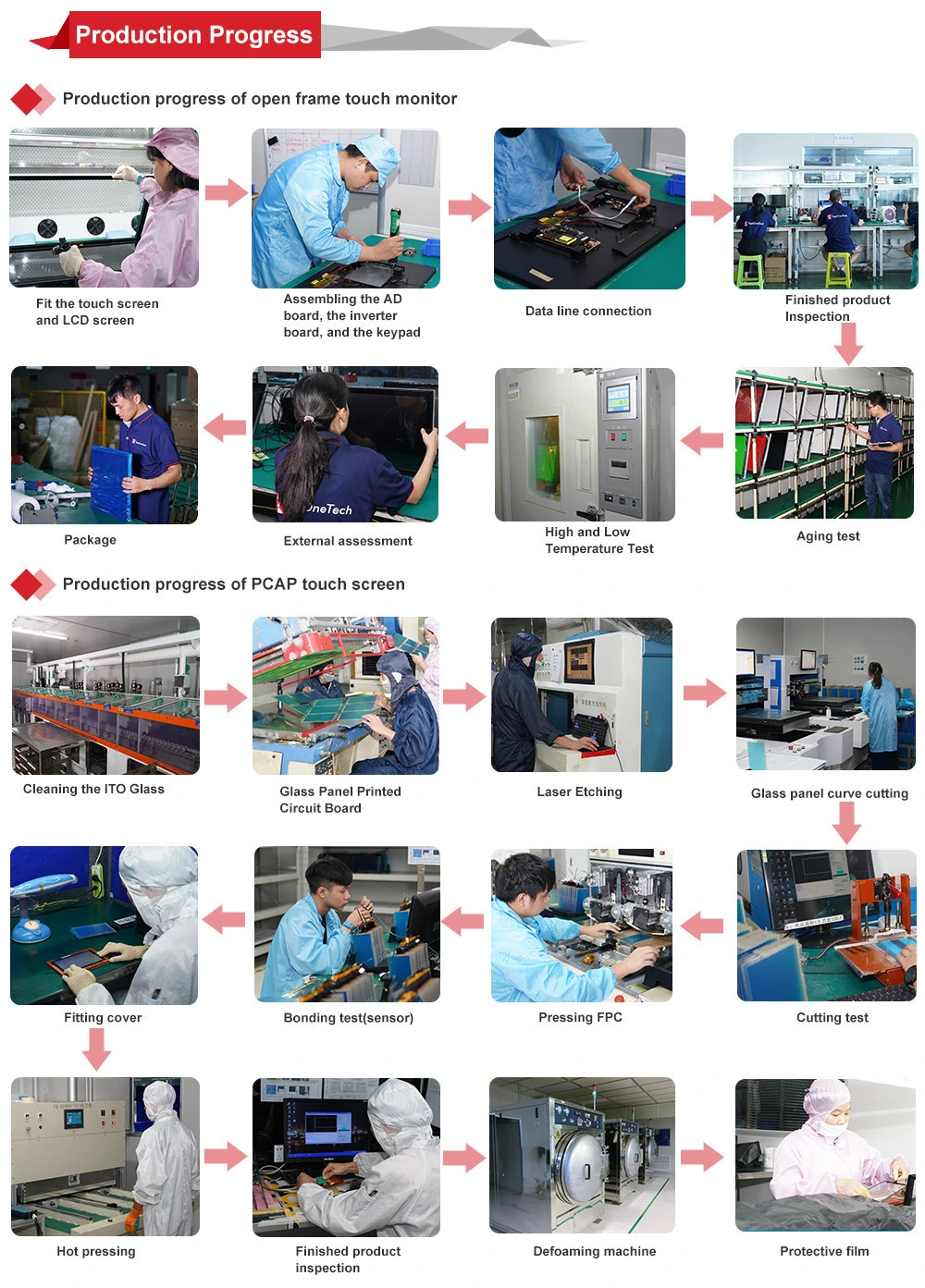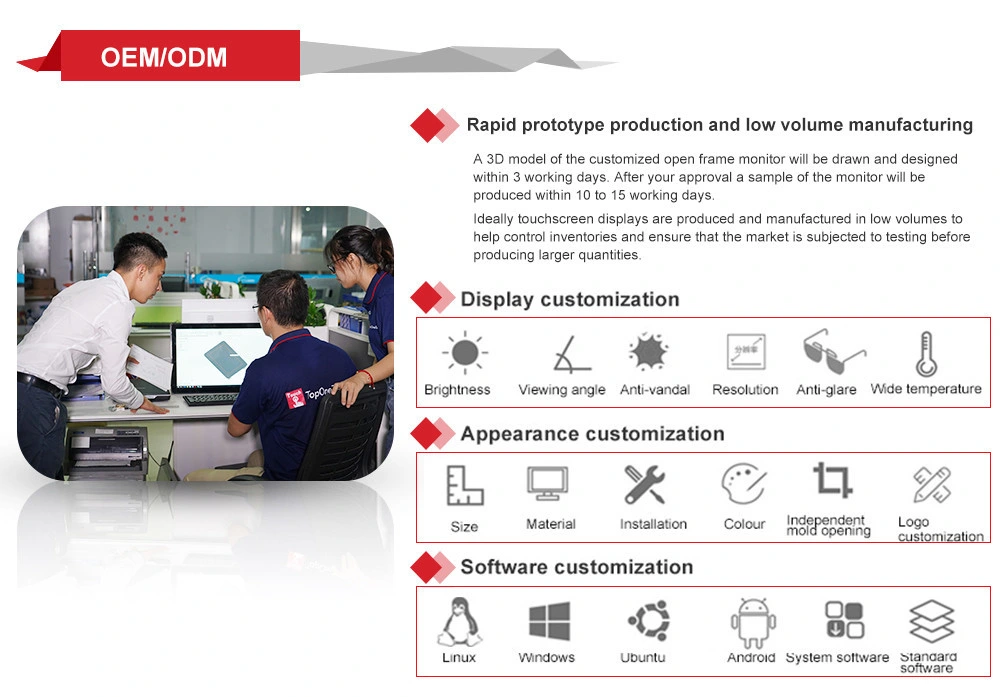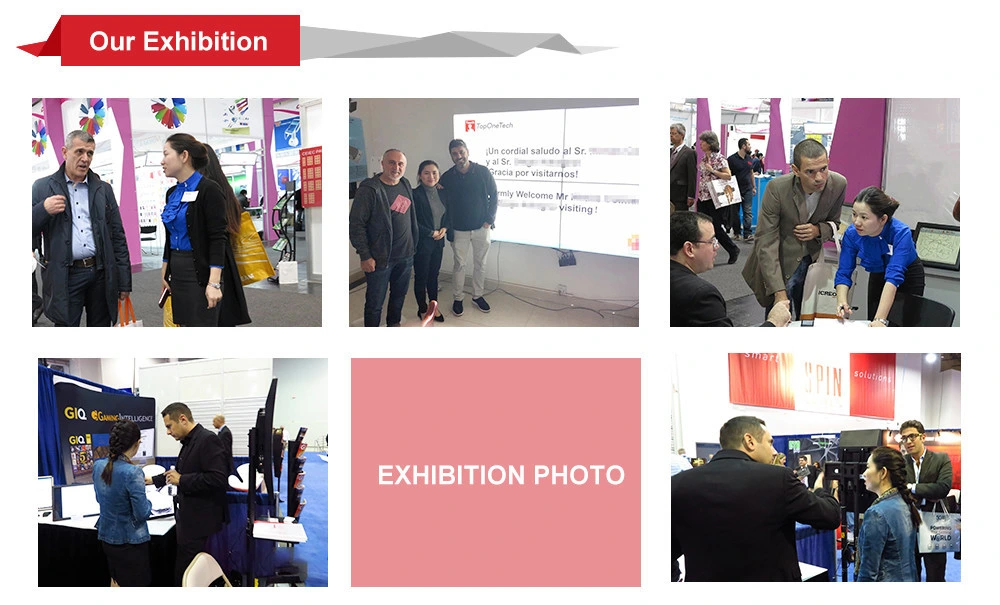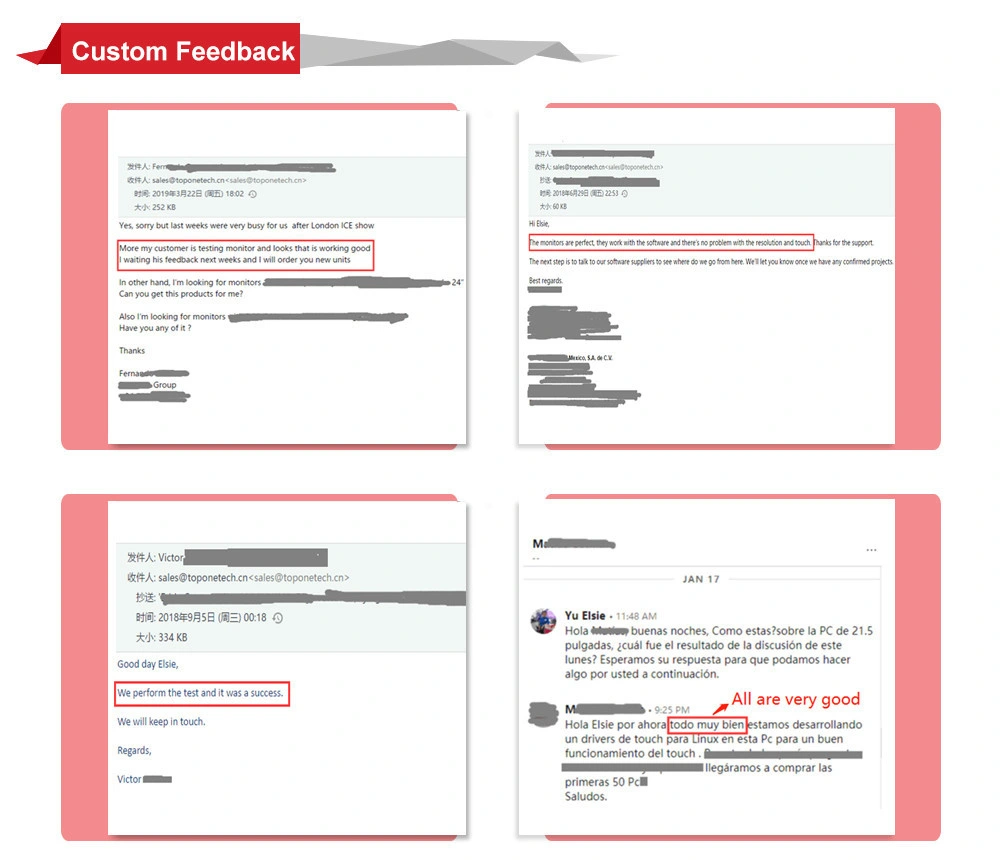 Other PCAP Touch Screen:
| | | | | | | | |
| --- | --- | --- | --- | --- | --- | --- | --- |
| Size | Ratio | Thickness(mm) | Controller | Connector type | AA(MM) | OD(MM) | Part Number |
| 5" | 16:10 | 1.95 | GT911 | USB | 108.60*65.40 | 116.91*75.54 | TOT005UCA111 |
| 7" | 16:09 | 2 | ILI2511 | I2C | 154.60*86.32 | 173.03*115.50 | TOT007UCA111 |
| 8" | 4:03 | 1.3 | GT911 | USB | 162.15*121.45 | 175.85*137.31 | TOT008UCA111 |
| 10.1" | 16:09 | 2 | ILI2511 | USB | 216.58*135.36 | 246.69*165.70 | TOT101UCA111 |
| 10.4" | 4:03 | 2.9 | WEIDA | USB | 212.80*160.20 | 264.30*203.80 | TOT104UCA111 |
| 12.1" | 4:03 | 3 | WEIDA | USB | 248.00*186.50 | 291.84*195.09 | TOT121UCA111 |
| 15" | 4:03 | 3.9 | ILI2302 | USB | 305.00*229.01 | 339.85*263.85 | TOT150UCA111 |
| 15.6" | 16:09 | 2 | WEIDA | USB | 344.23*193.954 | 386.72*236.85 | TOT156UCA111 |
| 17" | 4:03 | 2.8 | WEIDA | USB | 337.92*270.34 | 382.00*314.00 | TOT170UCA111 |
| 18.5" | 16:09 | 2.8 | WEIDA | USB | 409.80*230.40 | 458.00*283.00 | TOT185UCA111 |
| 19" | 4:03 | 2.8 | WEIDA | USB | 377.32*302.05 | 414.32*302.50 | TOT190UCA111 |
| 21.5" | 16:09 | 2.8 | WEIDA | USB | 476.64*268.11 | 521.64*312.60 | TOT215UCA111 |
| 23.6" | 16:09 | 4.3 | ILI2302 | USB | 523.50*295.20 | 582.20*362.50 | TOT236UCA111 |
| 23.8" | 16:09 | 4.35 | ILI2302 | USB | 525.50*297.00 | 573.05*349.05 | TOT238UCA111 |
| 24" | 16:09 | 3.3 | ILI2302 | USB | 519.50*325.10 | 556.20*359.06 | TOT240UCA111 |
| 27" | 16:09 | 4.3 | ILI2302 | USB | 598.02*336.02 | 649.03*389.03 | TOT270UCA111 |
| 32" | 16:09 | 4.3 | ILI2302 | USB | 698.70*393.30 | 754.70*449.30 | TOT320UCA111 |