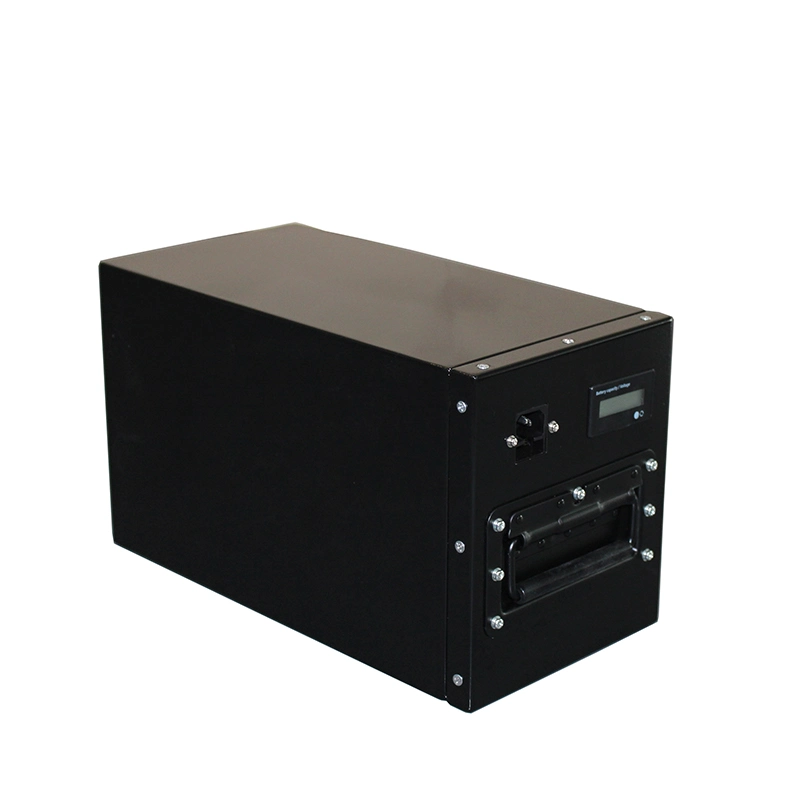 Polinovel lithium iron phosphate batteries have many uses and are commonly used in golf carts, mobility vehicles, e-bike, e-scooter, automated guided vehicle (AGV), automotive, marine, boat, medical devices, telecommunication, and much more. The performance of our LFP battery is good. It is often employed in energy storage and driving traction that require a long lifespan and a good level of safety.

Polinovel lifepo4 batteries adopt durable internal structures to ensure they are suitable for the toughest conditions, such as high charge and discharge currents, humid environments, and mechanical shocks or vibrations. These lithium-ion batteries are well-defined performance, long-term stability, are keeping efficiency, last much longer than conventional batteries, giving you peace of mind and saving time and money on maintenance and replacements.

Polinovel batteries powering and charging various general purpose and instrumentation equipment. The scope for using lithium iron phosphate batteries in a wide range of applications is limited only by your imagination. Here just included a part of the applications for your reference. If you can't find your required application, get in touch to discuss your specific requirements.
| | |
| --- | --- |
| Nominal Voltage | 73.6V |
| Nominal Capacity | 40Ah |
| Recommend Charge Voltage | 83.95V |
| Discharge Cut-Off Voltage: | 57.5V |
| Charge Current Range | 1 to 15A |
| Max Continuous Discharge Current | 40A |
| Peak Discharge Current | 80A @ 3S |
| Dimension (L*W*H) | 360*215*215 mm (14.2*8.5*8.5") |
| Weight | 28kg (61.7 lbs) |
HOW IS QUALITY & PRODUCTION GUARANTEED?

Check out our advanced production facilities and testing facilities!
Polinovel provide both battery cells and battery packs, with the most advanced production technology and the highest quality components, to make our lithium batteries unlike others in the market.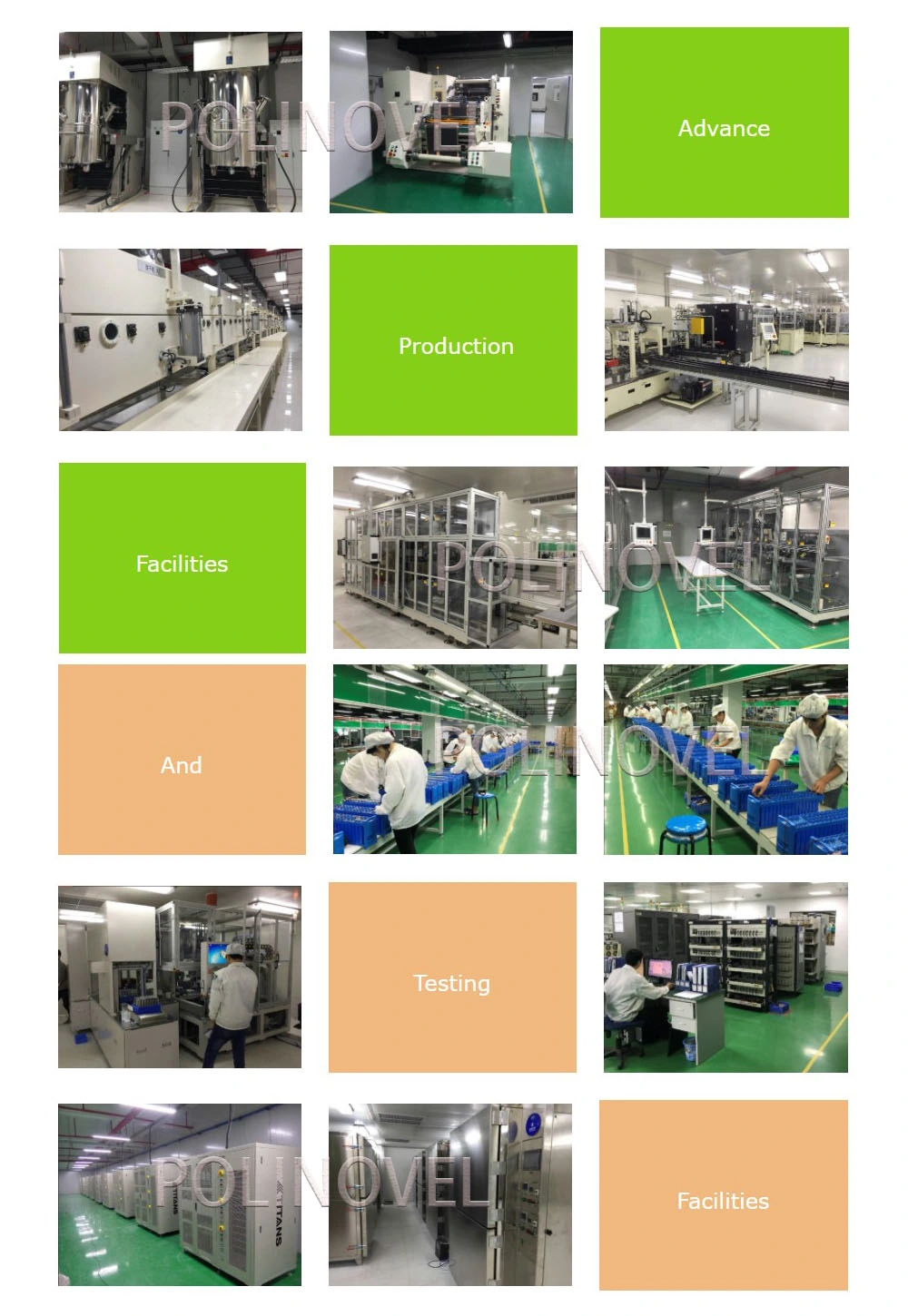 Polinovel strictly follow the high-standard production and testing processes, to guarantee lithium batteries are qualified and safe for use in different applications. Here are some other features explaining the difference between lead-acid and Polinovel LiFePo4 lithium-ion batteries.

1) Weight: Polinovel LiFePo4 lithium-ion batteries are one-third of the weight of lead-acid batteries.
2) Cost: The true cost of ownership is far less than lead-acid when considering life span and performance.
3) Environmental Impact: Polinovel LiFePo4 batteries are green, with zero pollution to the environment.

Polinovel has developed different series of LiFePo4 lithium-ion batteries for different applications. Please contact us for the details of these batteries, we will provide you the professional solutions and the best price, as well as the best service.
Waterproof test on lithium battery
Polinovel high technology lithium batteries are widely used in marine, like the Yachts, Fishing Boats, Sailing boats, Kayak, Catamaran, etc.
People may concern if the batteries are safe enough to operate on my vehicles. Below is waterproof testing of lithium battery for reference: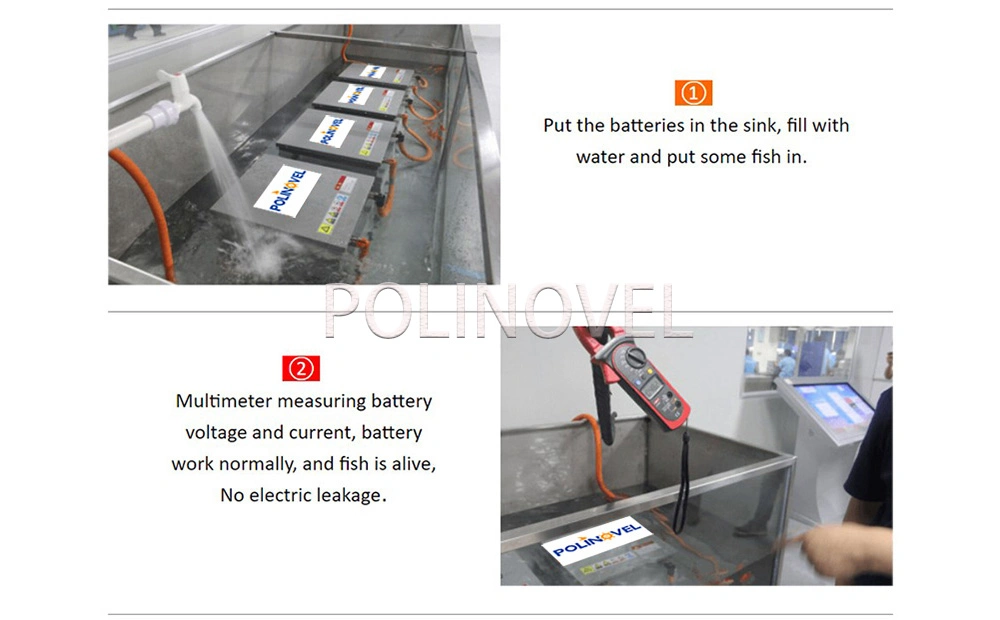 Polinovel high technology including special processing on lithium battery production crafts to meet the requirements of IP standard in different installation and operating environments. If you want a waterproof lithium battery, we are very pleased to provide you, please let us know your requirements.
Analog Car Vibration Test of Lithium Battery
To ensure the safety of our lithium batteries, we not only had many electric tests but also had a series of environmental tests, including the Analog Car Vibration Test below.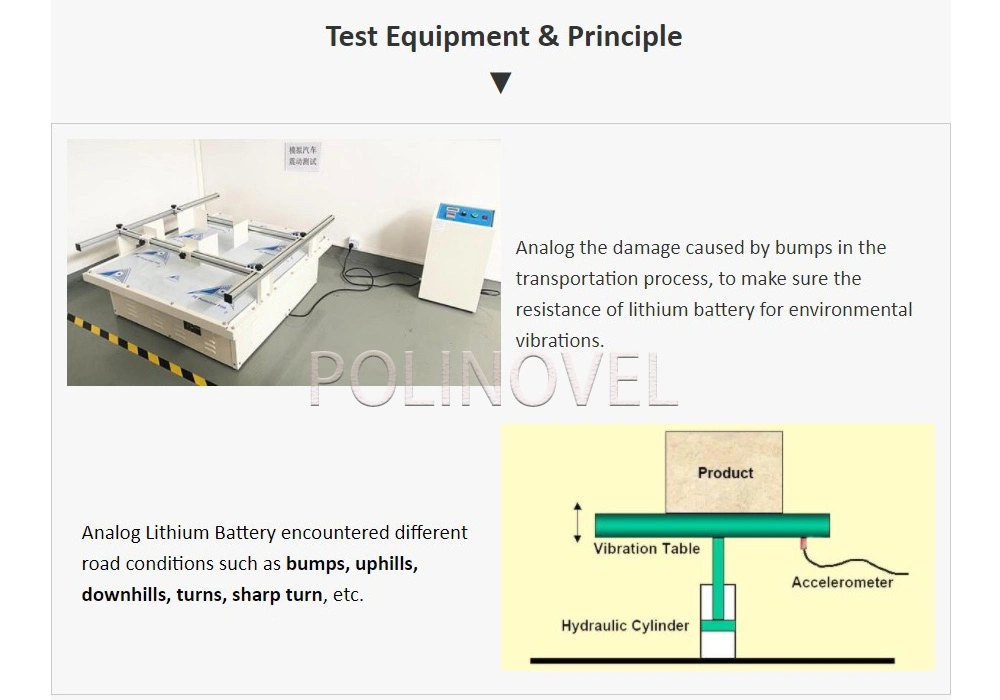 Test Result:
Polinovel Lithium Battery is suited to all the above road conditions, not only with stable performance but also safe and secure.
Nail Penetration Test
The Polinovel battery pack is penetrated by two nails, after 6 minutes, there is no fire, no explosion during the whole testing process.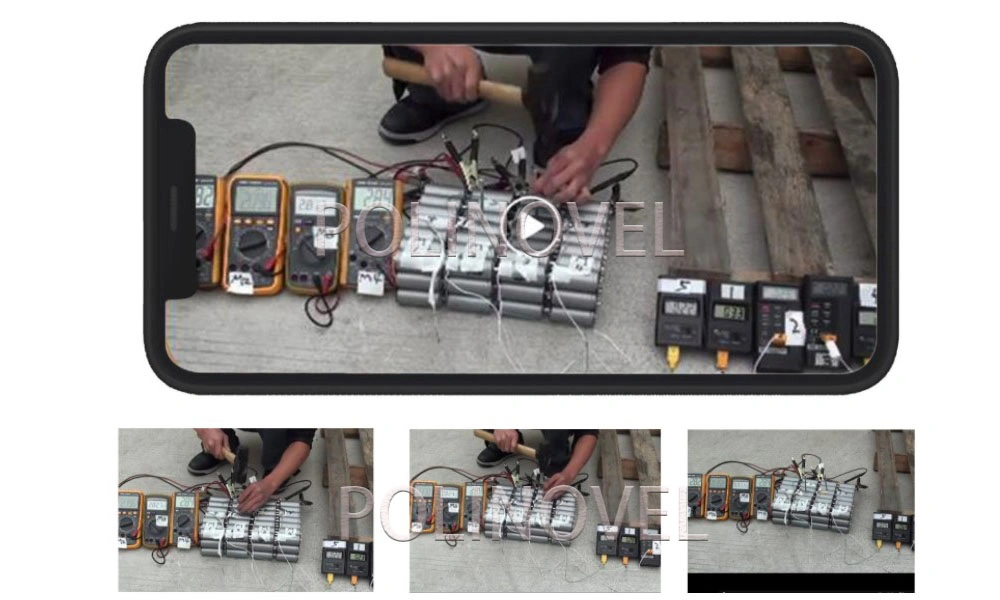 The stable chemistry of the lifepo4 lithium-ion battery proofs to be outstanding safe for use even in an extremely tough operating environment.
Drop Test
Polinovel 12V 600Ah LiFePO4 lithium-ion battery pack weight is 95kgs. it is dropped from 50 meters height at 120km/h speed. No fire, no explosion.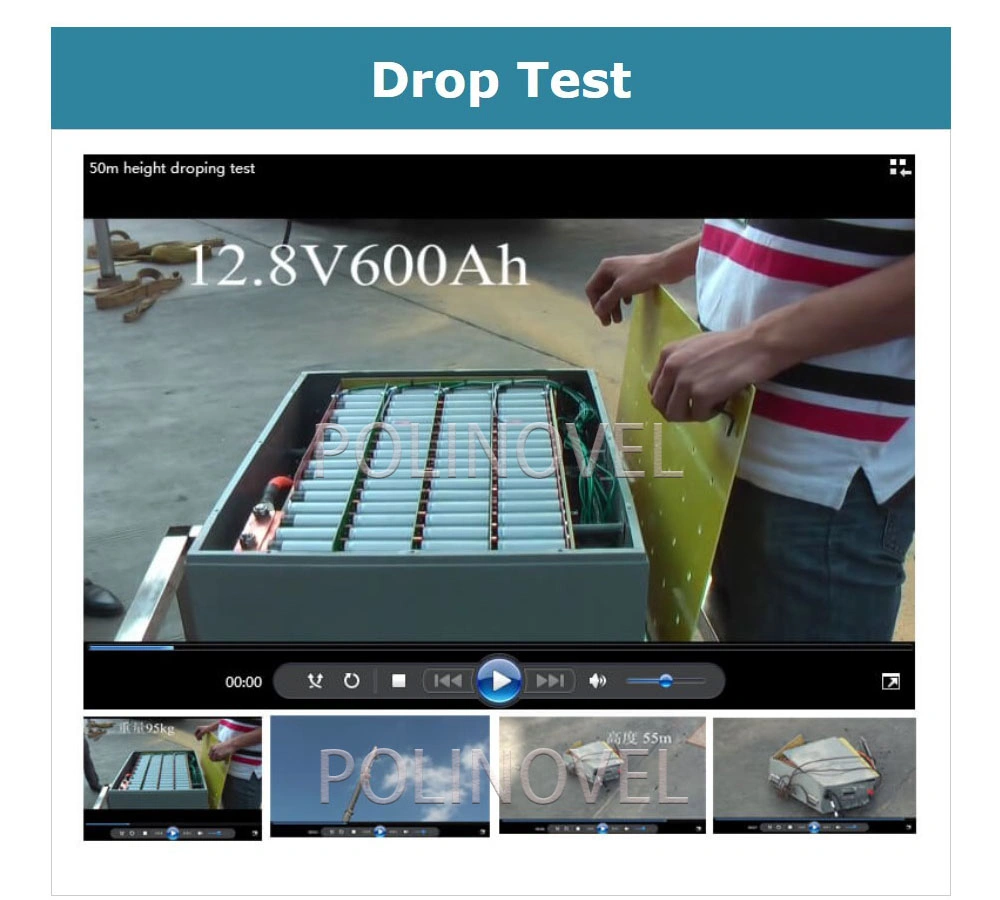 Polinovel battery with stable chemical structure, which is one of the safest batteries. Polinovel lithium battery packs are rigorously tested before-after assembly, with-without BMS, charge-discharge, and finally testing battery capacity to ensure the batteries delivered to customers are qualified with outstanding performance.
Thanks for your time, please do not hesitate to contact us, no matter you happen to be looking for a lithium battery, or you are just looking for a reliable alternative supplier.
In the lithium-ion battery industry, different customers may have different requirements on their batteries, because of their different applications. Besides, most customers would prefer to have the batteries with their own brand. In Polinovel, with the professional engineer team, we are able and willing to help our customers making their ideas come true. Please feel free to contact us whether you happen to be looking for a lithium battery solution or you are just looking for an alternative supplier for back up.


Excellent Engineers

Polinovel provides customize solutions to meet your request in every detail. Our engineer team is able to leverage their experience in technology, product, industry to rapidly design the battery pack to ensure a proper solution is figured.


What Specification? Is Customizable?
When you are going to customize the battery, there're 6 main specifications that can be tailored to your needs:

• Voltage • Charge Current
• Capacity • Discharge Current
• Dimension • SOC Indicator

No matter you are looking for a specific size or more energy output for your equipment, Polinovel is able to provide you a good solution.
Our teams are ready to help you, please send your request to talk in detail.
Polinovel LifePO4 lithium-ion battery for marine, yacht, fishing boat, RV, solar system, golf cart and other application, our strong structure lithium batteries can keep good performance in the poor working environment, such as long-term unstable, bump situation.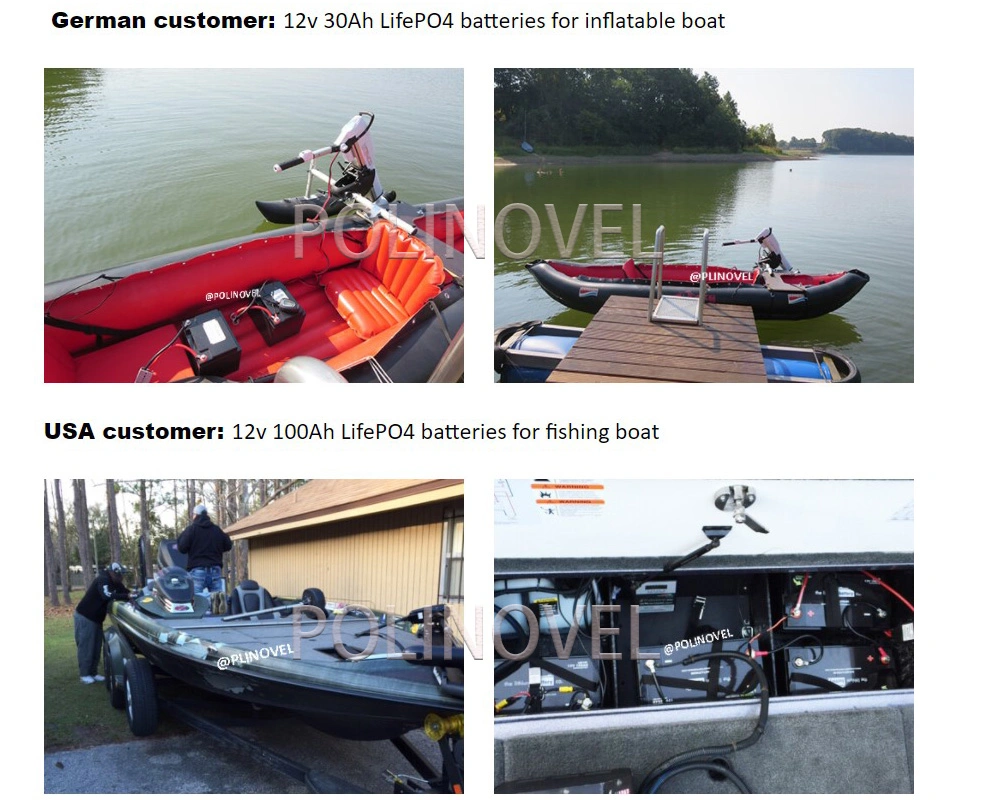 Polinovel Lithium-ion Energy Storage System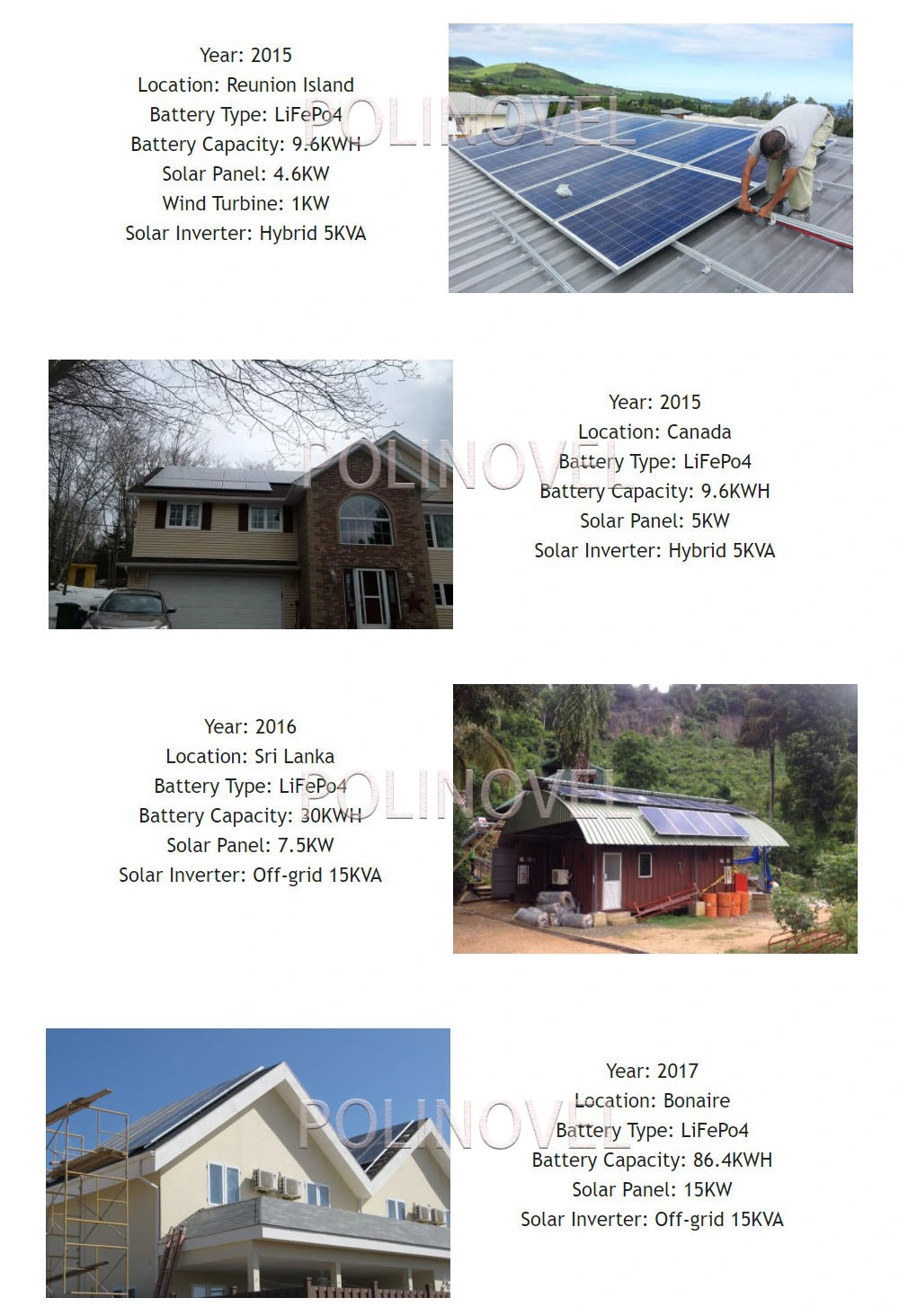 Polinovel LiFePO4 lithium-ion energy storage battery features:
1. Affordable home battery
2. High capacity in minimum size
3. Compatible with various solar inverter
4. Protect your home from the power outage
5. Easy installation
6. Maintenance free
7. Expandable capacity in parallel use
Polinovel Golf Cart Battery
Here below is the main introduction of the Polinovel 48V 100Ah LiFePo4 golf cart battery.
This battery is designed according to our customer's golf cart, which with Motor Power of 4000W, and a battery size requirement of 790x270x300mm.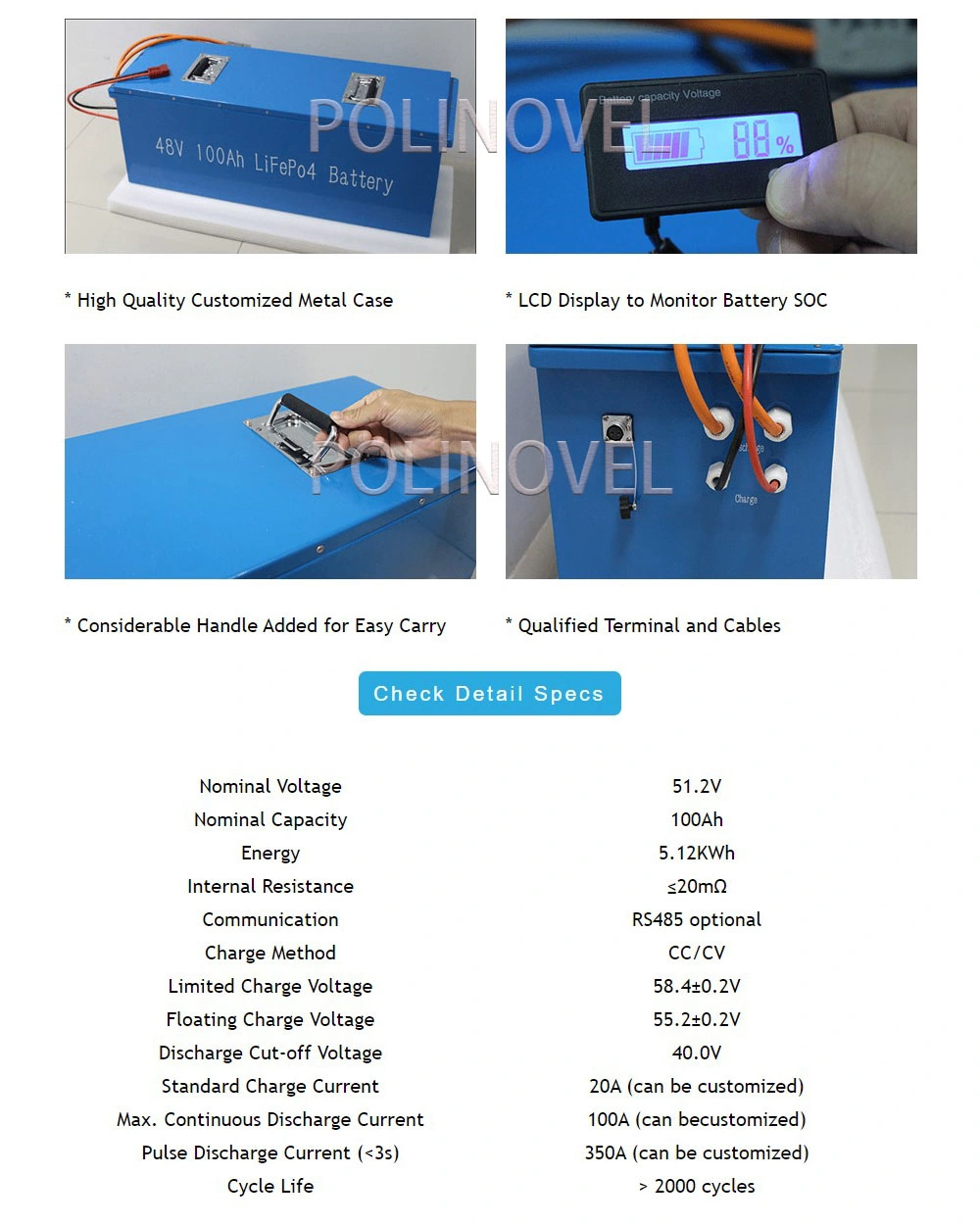 If your golf cart is different, please feel free to contact us, we can make changes to this battery according to Your Requirements.
Polinovel RV Leisure battery
When your journey involves cross-country distance, you need a trustworthy battery that won't hold you back. Polinovel lithium batteries are maintenance-free, light-weight, and fast-charging to provide reliable power for your RV, marine, boat, and others.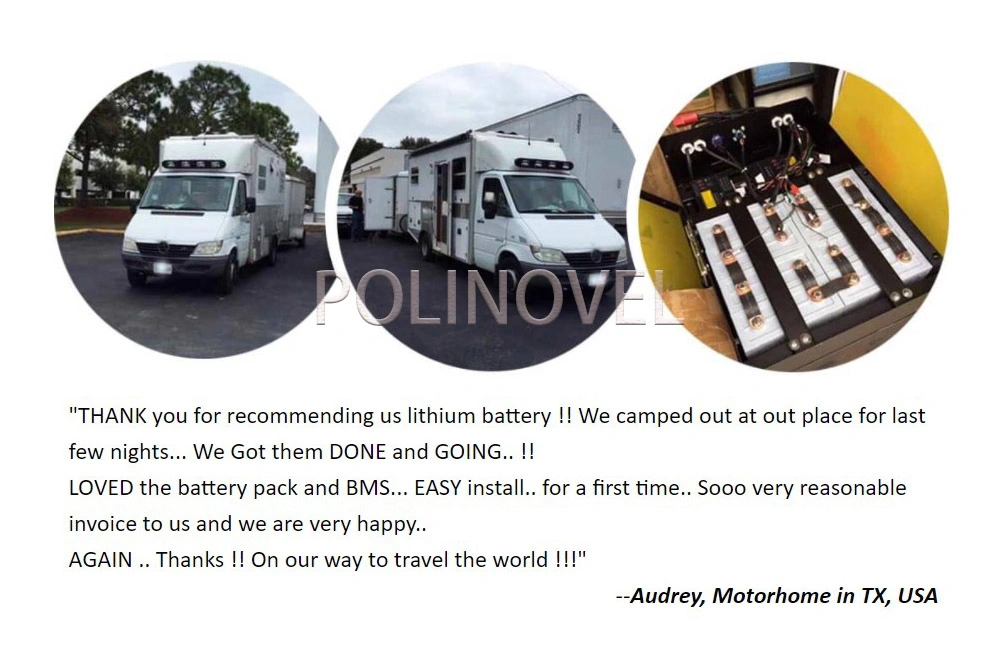 Need a Custom Solution? No Problem! Can't find a suitable battery from Polinovel standard 12V plastic case packaged models.
A custom solution is your best solution. Polinovel engineer team has great experience in the industry and can design the ideal solution to fit your space and power requirements.
POLINOVEL TAKE SAFETY SERIOUSLY

We strive to produce and provide the safest lithium battery to customers. Our lithium batteries have been rigorously tested and certified to be safely used in wide applications around the world.




SAFE FOR TRANSFPORTATION
Recently, all lithium batteries are required to pass UN38.3 for shipment. We are proud of our batteries are conform to UN38.3 shipping regulations that are safe for air or sea shipping.

APPLY FOR CERTIFICATIONS
Polinovel can also cooperate to help to apply for other safety-relevant certifications to meet the market demand as per the customer's request. Like CE, MSDS, UL, IEC, etc.

Certificate Time:
CE ----- 2 weeks MSDS ----- 1 week UN38.3 ----- 4 weeks UL/IEC ----- 10 weeks

Certificate Cost:
This contains two costs - Sample & Testing. Both of them are charged basing on exact battery specifications. You are welcome to inform us of the battery model you are interested in quoting.

Polinovel providing a professional package and reliable delivery to ensure our batteries arrive at customers in good condition.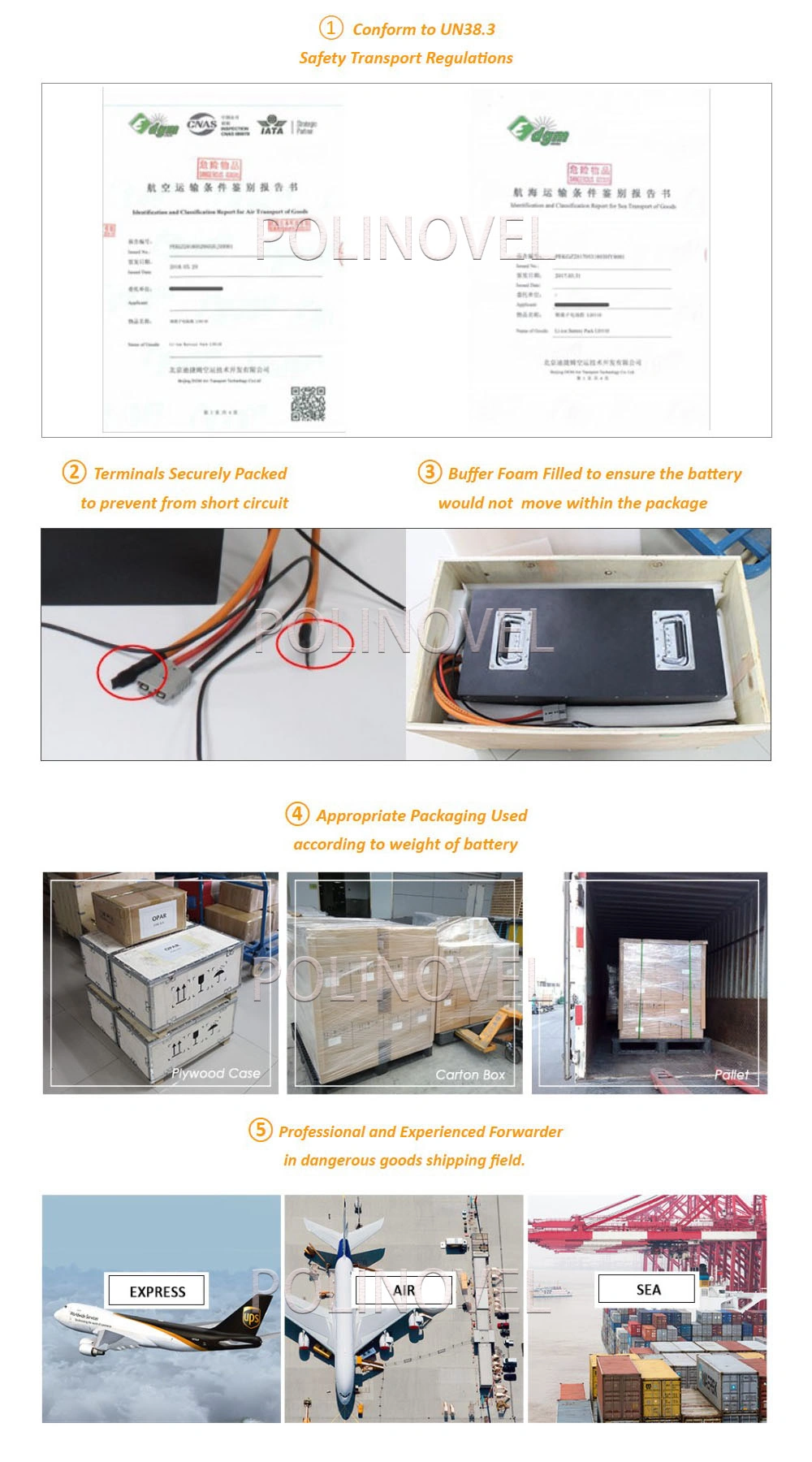 Please feel free to contact us if you have any needs.