SG7110 Galvo Scanner For Laser Marking Machine
The SG7110 galvanometer is mainly suitable for high-speed and online flight marking. The standard incident spot diameter is 10mm. The galvanometer system has the characteristics of zero drift, fast speed, small size, low temperature and stable and reliable operation. The comprehensive performance index has reached the international professional level and has obtained many national patents.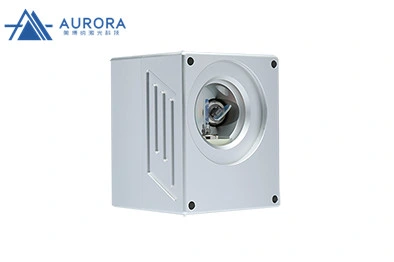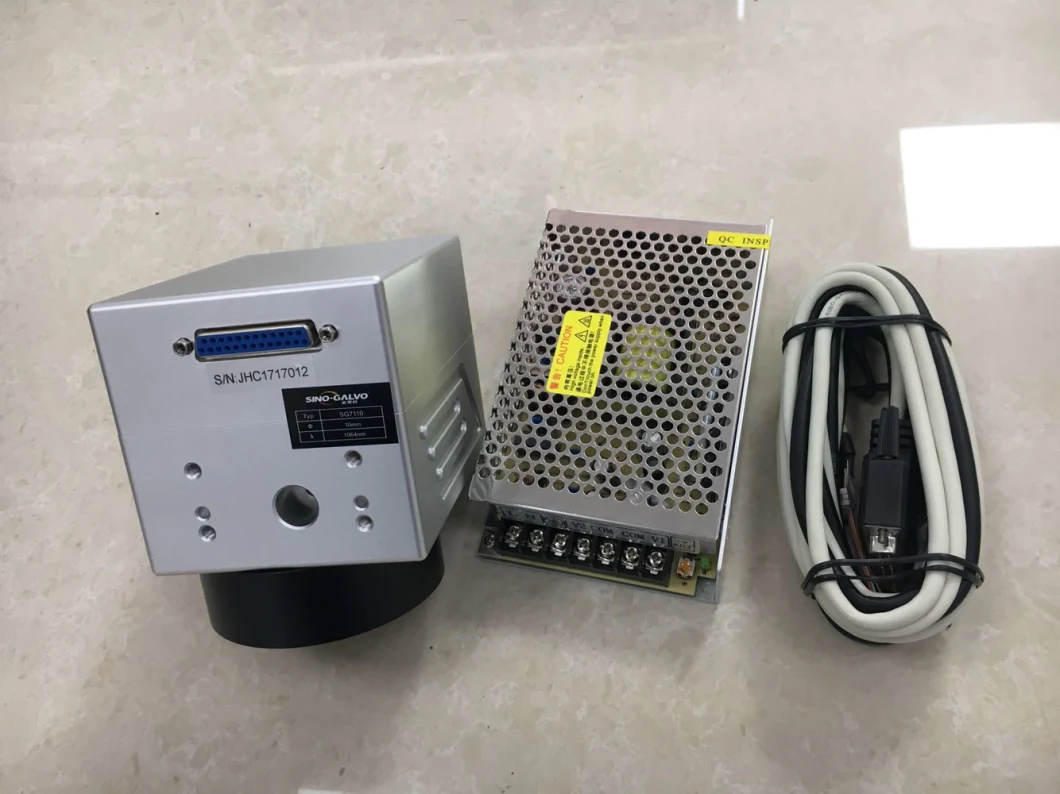 Motor Specification
| | |
| --- | --- |
| Working Temperature | 0ºC-45ºC |
| Linearity | 99.9% |
| Setting Time | ≤0.5ms |
| Scale Drift | <40PPM/ºC |
| Zero Drift | <15μRad./ºC |
| Long-term Drift (Over 8 Hours) | <0.5mRad. |
| RMS Current | 2.0A |
| Peak Current | 15A(Max) |
| Maximum Scan Angle | ±15° |
| Storage Temperature | -10 to +60ºC |
| Resolution | 12μrad |
| Repeatability | 8μRad |
| Input Aperture | 10.0mm |
| Beam Displacement | 13.5mm |
| Weight | 120g |
| Frequency | ≤700Hz |
Servo Drive Board Specification
| | |
| --- | --- |
| Input Voltage | ±15VDC |
| Interface Signals | Number (XY2-100) |
| Position Signal Input Resistance | 1KΩ±1% |
| Position Signal Input Scale Factor | 0.33V/° |
| Position Signal Output Scale Factor | 0.33V/° |
| Working Temperature | 0ºC-45ºC |
| Drive Board Dimension (length*width*height) | 75×50×28mm |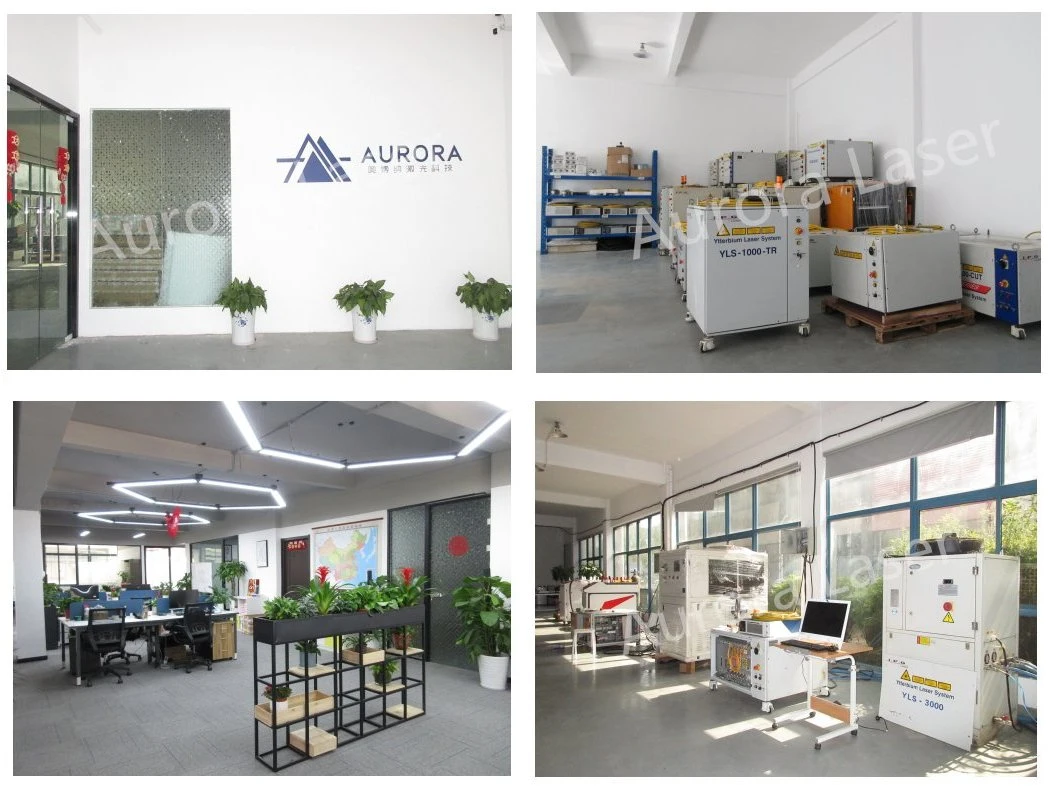 Nanjing Aurora Laser Technology Co., Ltd
is a reliable address for expert advice and good service in the field of laser machine. On the one hand, it is a manufacturer and distributor of fiber laser cutting welding machine, 3D laser cutting &welding machine, laser cleaning machine and their consumables such as nozzle, laser cutting head, collimating lens, focusing lens, laser protective window, fiber cable ,etc. On the other hand, it have several experienced service engineers who had been working in this field for more than ten years. Tech Team's skills include laser cutting machine maintenance and repair, retrofitting Co2 laser cutting machine to fiber laser cutting machine, uprating their power, etc. They are responsible for attending to customer service, maintenance and troubleshooting requests.

FAQ
Q 1. Are you a factory or a trading company?
1. We are a manufacturer with our trading company.
2. We produce our own spare parts, we also distribute machines from other brands.
3. Besides, we have excellent engineers team who can offer repair, install and transform machines for you and your clients.
Q 2. How do you control your quality?
1. Production process standardization, process standardization, refinement.
2. 100% Finished Product Testing.
3. The third party product inspections are acceptable.
4. Inspection before loading.
Q 3. What are your advantages compared with others?
1. Focused on rigging since 2007, Rich experience in this field.
2. The same quality product, the best price.
3. Timely Delivery with the support of 800 square meters warehouse.
4. Be Good at Custom-Made Products.
5. Over 20 Professional Staff in Trading Team, help you enjoy worry-free and effective communication.
Q 4. Can we contact you all the time?
Yes, sure !
Aurora Laser offers 24-7 customer support, you can contact us anytime and anywhere. We will speak to our clients in terms that you understand and thus prevent miscommunication. You can feel free to ask as many questions as you like and rely on Aurora Laser for quality information about our machine.