Mobile economical smoke dust collector configuration one or two suction arm , bottom is equipped with two directional, universal polyurethane casters with brakes, used for mobile welding station.Suitable for all kinds of welding, grinding and other places of smoke and dust purification and recycling of rare metals and precious material, etc .
Suction arm can rotate 360 degrees, by pulling the handles on the suction hood, flexible easily with the operator will reach the destination location and Angle of smoke inhalation, and in the absence of under the action of external force on its own.According to using need, optional 2 m, 3 m or 4 m long flexible inspiratory arm, suction hose adopts real composite materials, high temperature resistant, flame retardant, wear-resisting won't because Mars after burning through craze, longer service life
Work of soot by suction hood suction economical smoke dust catcher, the first layer of first through filter resistance warfare, Mars on the large granular and grinding particle separation intercept, preliminary the filtered air to enter the second filter protection plate, protective slabs to shunt and avoid residual Mars directly into the main filter core, after the shunt of dusty gases and to enter the third main filter for final purification, main filter filtering effect can reach 99.9%.Due to the main filter core efficient filtering precision can reach indoor emission standards, clean filtered air purifier underneath vents directly into indoor cycle.
Moving drum soot filter:
dry and dusty gas through a suction arm or metal pipe from the top of the filter ente into the filter chamber,then through the side of the pre-filter chamber to per-filter.when the per-filter chamber air flow rate quickly slowed down,the relatively heavy particles will fall and spark flame as the particle settle in the set of the ash hopper.the gas containing fine dust went into the dust filter chamber then was blocked the filter outside surface.the clean gas discharged from the top of the fan room through the sound-absorbing device.
the filterable material of moving drum soot filter was certificated by BIA .the surface of material was coated .the filter area is bigger.the filter speed is lower.the efficiency of filter is higher to achieve 99.9%


Model

Airflow
(M3/h)

Filter Area (M2)

Voltage
(V)

Power
(Kw)

Size
L xWxH (mm)

Noise
(dB)

N. W. (KG)

Besttech 1200

1200

12

380 or 220

0.75

650x550x1250

≤60

75

Besttech 1500

1500

12

380 or 220

1. 5

650x550x1250

≤62

75

Besttech 2400

2400

15

380 or 220

2.2

650x550x1250

≤68

80

Besttech 3600

3600

20

380 or 220

3.0

900x800x1500

≤70

105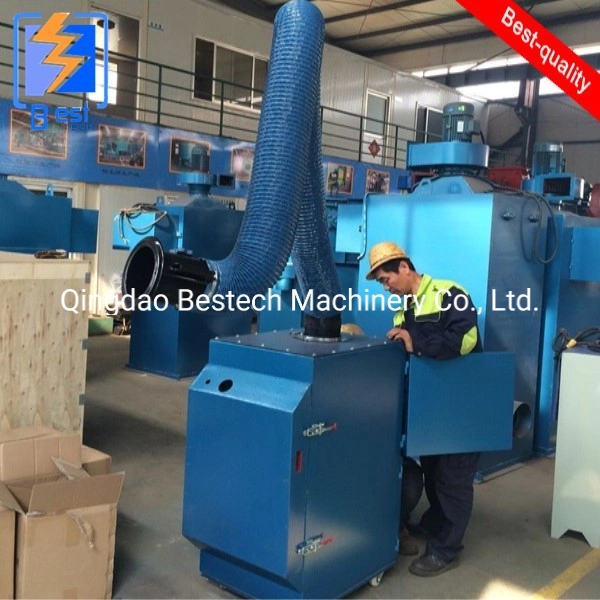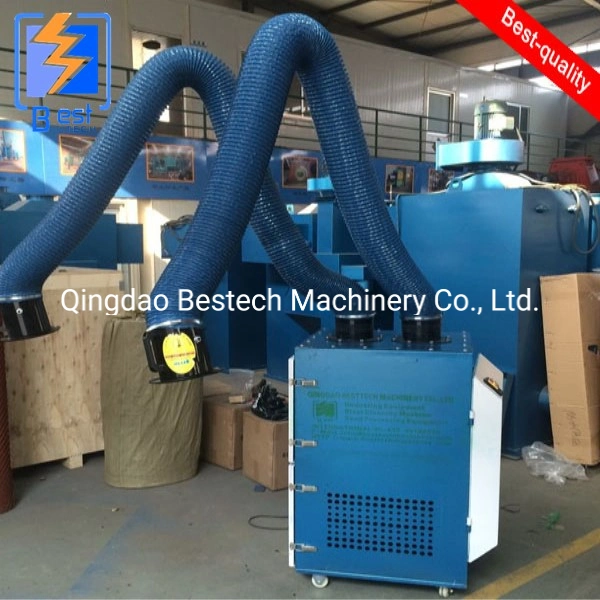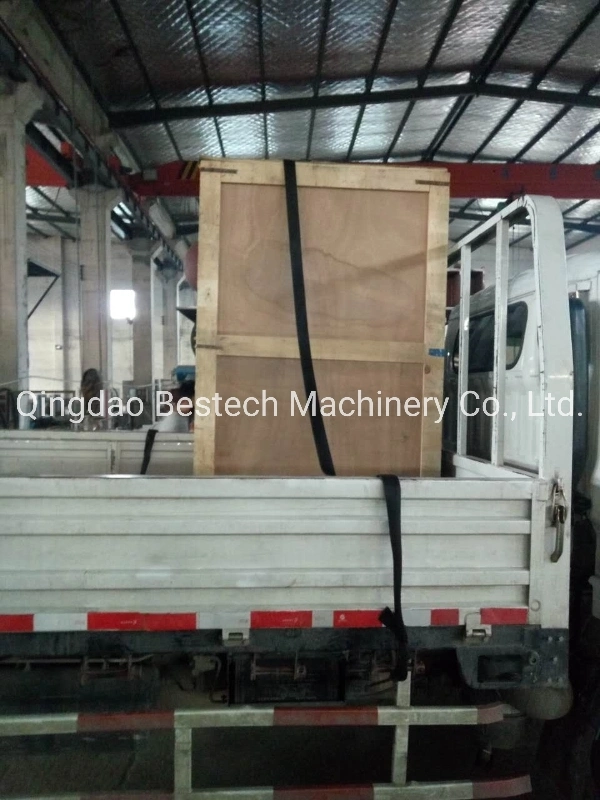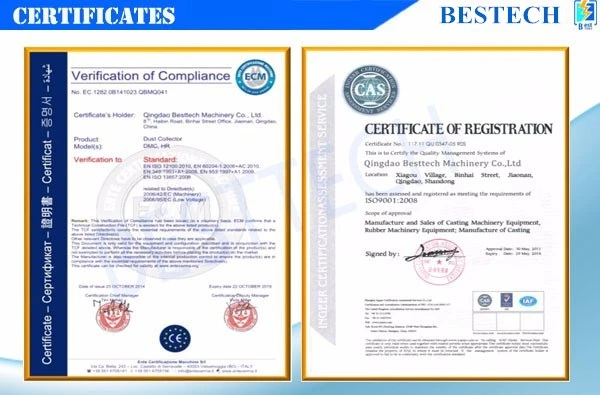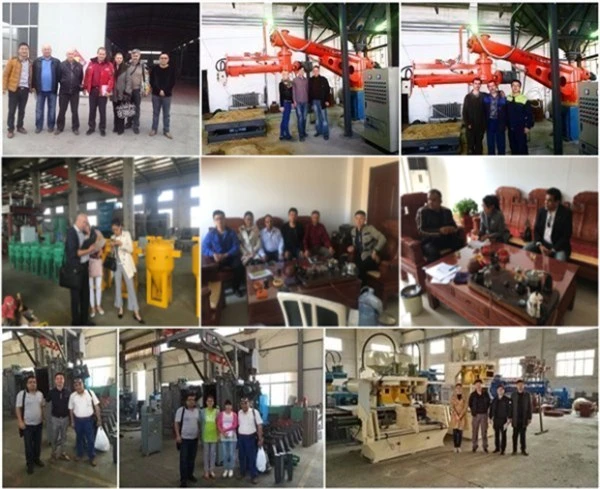 1. Reply your inquiry in 24 working hours.
2. Experienced staffs answer all your questions in fluent English.
3. Customized design is available. UEM&UBM are welcomed.
4. Exclusive and unique solution can be provided to our customer by our well-trained and professional engineers and staff.
5. Special discount and protection of sales are provided to our distributor.
6. Professional factory : We are manufacturer, specializing in producing all kinds of machinery for more than 20 years, competitive with good quantity.
7.Sample: We can send out sample for test in one week if the order quantity is big enough. But the shipment charges is usually paid by your side, the charges will be rebounded when we have formal order.
8.As an honest seller, we always use superior raw material, advanced machines, skilled technicians to ensure our products to be finished in high quality and stable feature. Welcome to contact us or visit our company.